Keeping families together, protecting people from violence, and standing up to injustice.
We believe access to justice shouldn't depend on where you are born or how much money you have.
DACA Information from NWIRP
For up to date information on the DACA program, please click the button below.
Learn More
To register for one of NWIRP's free monthly DACA Renewal clinics, please click below
Register for a DACA Renewal Clinic
Join us for a Summer Social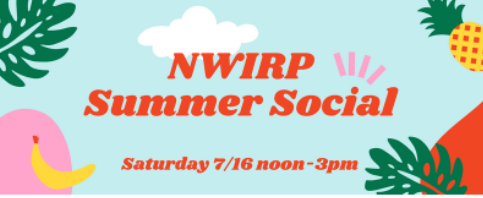 NWIRP's summer social is taking place Saturday, July 16th at Highline College in Des Moines, WA from noon to 3pm! This free, family-friendly event is designed for us to all gather safely outdoors.
Register Here
Vangala v. USCIS Frequently Asked Questions
In January 2021, USCIS shared updated guidance directing adjudicators to cease rejecting asylum applications (Form I-589) and U visa applications (Form I-918) on the basis of spaces left blank on these applications.
Read More
Mendez Rojas Settlement Agreement
Mendez Rojas is a class action lawsuit brought on behalf of asylum seekers challenging the federal government's failure to give them notice of the one-year deadline for filing asylum applications as well as its failure to guarantee them a mechanism through which to abide by that deadline.
On March 29, 2018, the court granted plaintiffs' motion for summary judgment and ordered the government to provide notice to class members of the one-year filing deadline and to adopt, publicize, and implement uniform procedural mechanisms that will ensure that class members are able to file their asylum applications in a timely manner. The parties have now reached a settlement agreement for implementing the court's order.
Final order approving settlement
Notice of proposed settlement in class action lawsuit
Coronavirus Community Resources
Like the rest of the community, we are deeply concerned about the ongoing global pandemic. We're curating a list of resources pertaining to financial assistance, state and government guidelines, health insurance, and more.
Access Resources